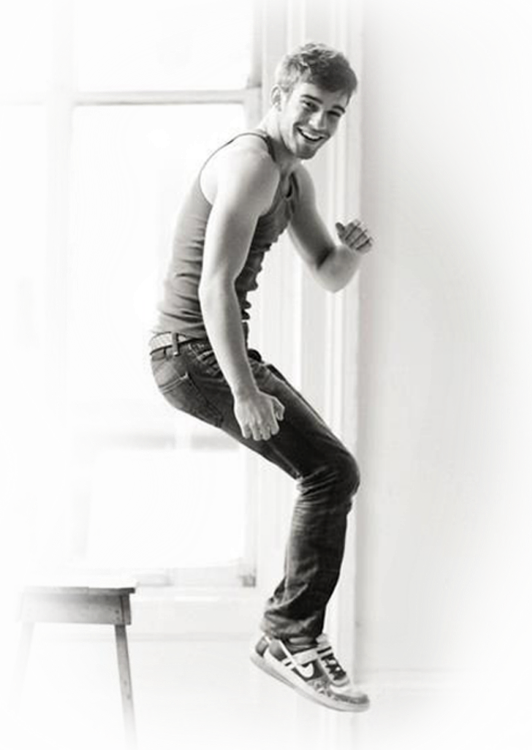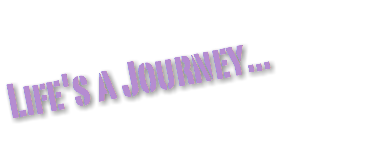 I hail from the explosive jetsam of a multitude of high-mass stars that died more than 5 billion years ago, but was raised in Cleveland, Ohio. As a child, I couldn't be luckier to have the loving family who encouraged me to partake in the arts, whether it be, singing, dancing, acting or playing piano. After studying Music Theatre and graduating from The Baldwin Wallace University Conservatory of Music I have been living in New York, walking a path that promotes the creative and healthy lifestyle I desire.
The world we live in is a participatory environment and as the great Werner Heisenberg stated, "What we observe is not nature itself, but nature exposed to our method of questioning." Following that train of thought, I find adventure around every corner and embrace any challenge thrown at me. The world is my playground and I search for the valuable lessons and opportunities it has to offer.
I'm a nerd at heart and when I'm not on stage you can find me nose deep in an astrophysics book, cruising on my longboard, writing music, or just observing the interesting individuals who surround me. To keep up with my ever-changing life, I also obtained my CrossFit Level 1 Trainer Certificate in order to understand and maintain a constant state of good health and fitness.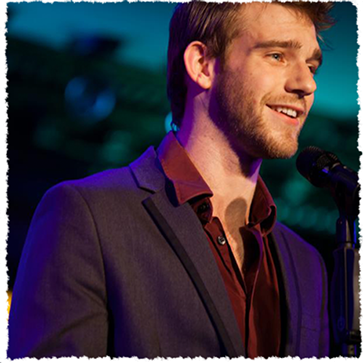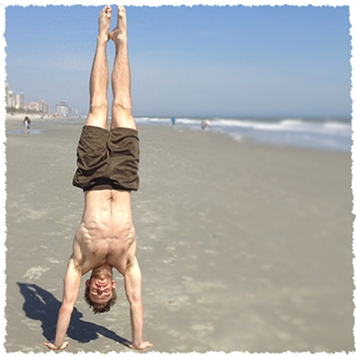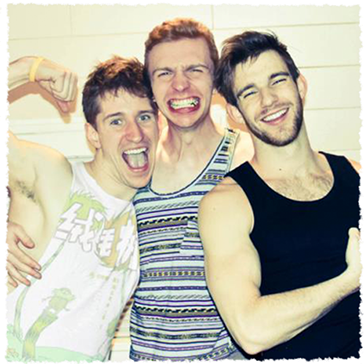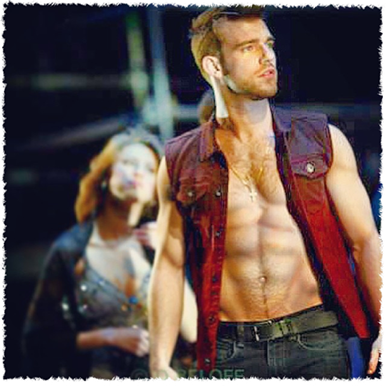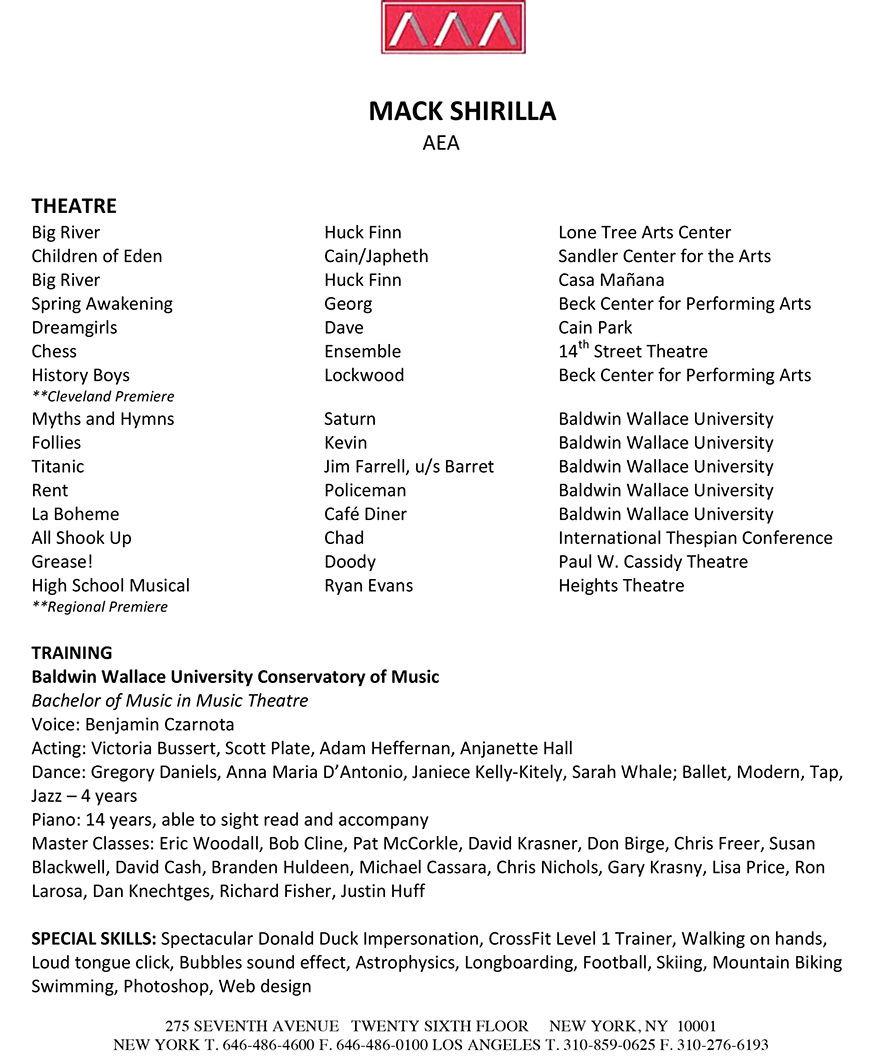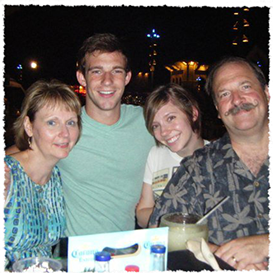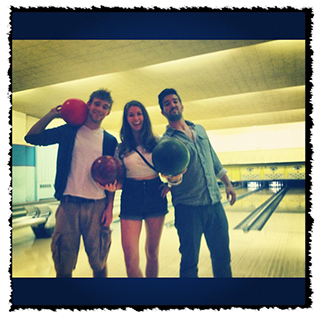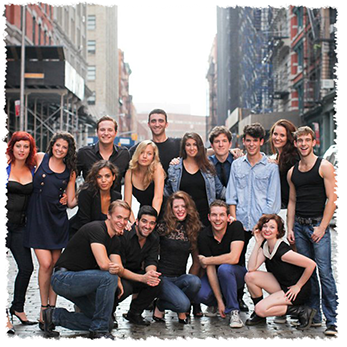 Currently I am in the beautiful city of Denver, Colorado reviving the role of Huck Finn in Big River at the Lone Tree Arts Center. This production was Directed by Randal Myler and choreographed by Candy Brown.
I am pumped to announce that I am a proud member of the Actor's Equity Association. Now, on to the next show!
I'm happy to report I started off the new year performing in Children of Eden down in Virginia Beach at the beautiful Sandler Center for the Performing Arts as Cain/Japheth.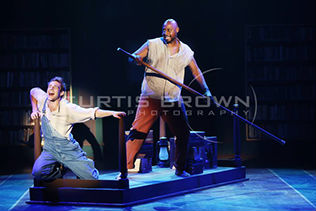 This past September I was fortunate enough to play Huckleberry Finn in Big River at Casa Manana Theatre in Fort Worth Texas. Directed by the one and only Eric Woodall. Thank you to everyone in the cast and crew for making that show one of a kind.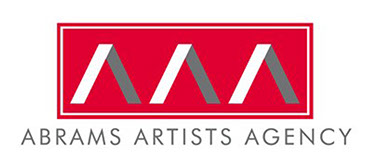 275 SEVENTH AVENUE TWENTY SIXTH FLOOR NEW YORK, NY 10001
NEW YORK T. 646-486-4600 F. 646-486-0100
LOS ANGELES T. 310-859-0625 F. 310-276-6193